Who is François Fillon, France's rightwing frontrunner?
François Fillon, the man tipped to win the French rightwing presidential nomination on Sunday, is a free-market reformer, devout Catholic and motor sport fan who has promised to transform France.
Fillon, 62, has professed admiration for Britain's 1980s prime minister Margaret Thatcher and vowed to slash public spending to shrink the French state.
"You have to tear the house down to properly rebuild it," he has said.
His runaway victory in the first round of the centre-right Republicans party primary last Sunday was revenge on his former boss, ex-president Nicolas Sarkozy.
Sarkozy, who crashed out in third place, had once dismissed Fillon as a "Mr Nobody" when he served as Sarkozy's prime minister from 2007 to 2012.
But the man who himself admitted in a TV interview he had a "boring image" has emerged as the right's best hope to retake power after five years of Socialist rule.
The winner of Sunday's primary run-off will become the favourite for next year's presidential election in May where he will likely face — and polls say beat — Marine Le Pen, leader of the far-right National Front (FN).
With the backing of influential fellow Republicans leaders and favourable polls, Fillon has the momentum heading into Sunday's vote to clinch the nomination against rival candidate Alain Juppe, 71.
Fillon, an amateur rally driver who was born in Le Mans, home of the world-renowned 24-hour race, believes he is "several laps ahead" of his adversary.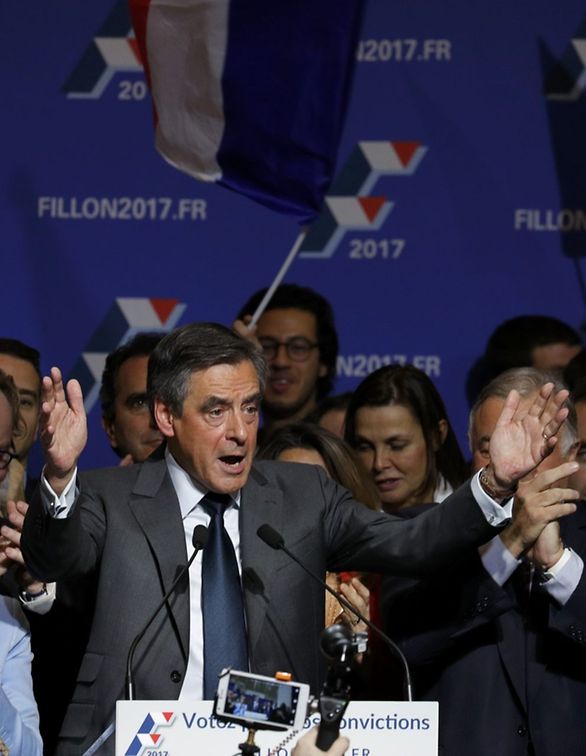 Quietly assured
Perhaps because of his softly-spoken and understated style, Fillon was not taken seriously until his late acceleration in the two-month primary campaign.
At the start he was a distant third place in opinion polls, but after a series of assured television performances he surged to take 44 percent of the vote last Sunday.
Since then, he has picked up some heavyweight endorsements, including from Sarkozy.
Fillon has a radical economic reform programme, including scrapping the 35-hour week, one of the sacred cows of the French left.
He has also pledged to slash an eye-popping 500,000 jobs from the public sector, leading to charges from the more centrist Juppe that he wants to reform "brutally" when a more consensual approach is needed.
"I'm tagged with the label of an (economic) liberal in the same way they would daub crosses on the doors of lepers in the Middle Ages," Fillon has joked.
He argues he is merely "a pragmatist".
Fillon is also socially conservative, reflecting his life as a father of five children and practising Catholic who has been married to his Welsh wife Penelope for more than 30 years. They live in a 12th century manor house near Le Mans.
He voted against gay marriage when it was introduced by Socialist President François Hollande and has said he wants to amend the 2013 law.
His views on abortion — he is personally opposed but says he will not change the law or funding for it — have also been in the spotlight.
"My conscience is my business," he said on Thursday during a final televised debate.
Compared with Juppe, Fillon also takes a harder line on questions of identity and Islam which have dominated the Republicans party primary campaign after a string of jihadist attacks in France.
He penned a book over the summer called "Defeating Islamic Totalitarianism" and believes "there is a problem linked to Islam" in France after a series of attacks by homegrown jihadists.
"No, France is not a multi-cultural country. France has a history, a language and a culture which have naturally been enriched from outside," Fillon said on Thursday.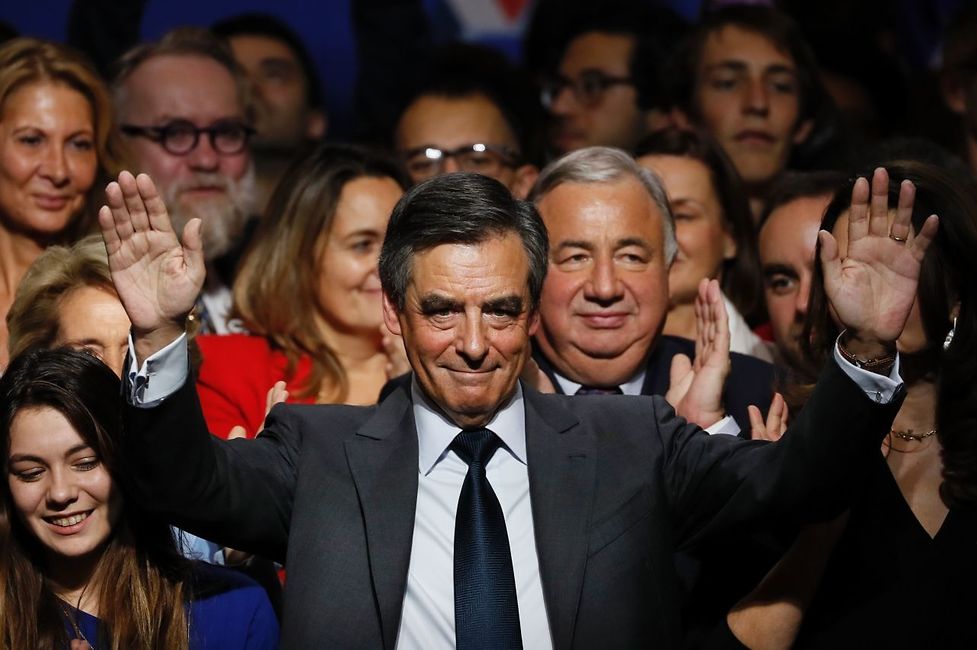 Support from Putin
The self-declared "Gaullist" — a form of nationalism that proposes an independent and strong France — has been in politics for around 40 years.
He formed a bond with Russian President Vladimir Putin when both men overlapped as prime ministers from 2008-2012 and their closeness has led to questions about his foreign policy.
Former foreign minister Bernard Kouchner, who worked with Fillon, told AFP this week that the two leaders would sometimes jog together and demonstrated "a friendship, a mutual understanding".
While Fillon maintains that France must keep its alliance with the United States, he favours closer ties to Moscow and has accused Europe and Washington of provoking Putin.
He is against sanctions imposed on Russia after Putin's invasion of Ukraine in 2014 and he has resisted pressure to condemn alleged war crimes by Russian forces in Syria.
"The question is: must we continue to provoke the Russians, refusing dialogue with them and pushing them to be more and more violent, aggressive and less and less European?" he said in October.