Flying cars and deepening relationships
Ask a Slovak what they know about Luxembourg and they will not be able to tell you much about the country. Asking a Luxembourger about Slovakia will very likely not produce more results.
That's what Peter Cséri and his colleagues from the Slovak Business Club, a recently created non-profit organisation, have set out to change. Passionate about both countries, the chairman of the Club traces the connection between the two countries all the way back to the 14th century in an interview with Wort.lu/EN, "Slovakia and Luxembourg once shared a common king in Charles IV".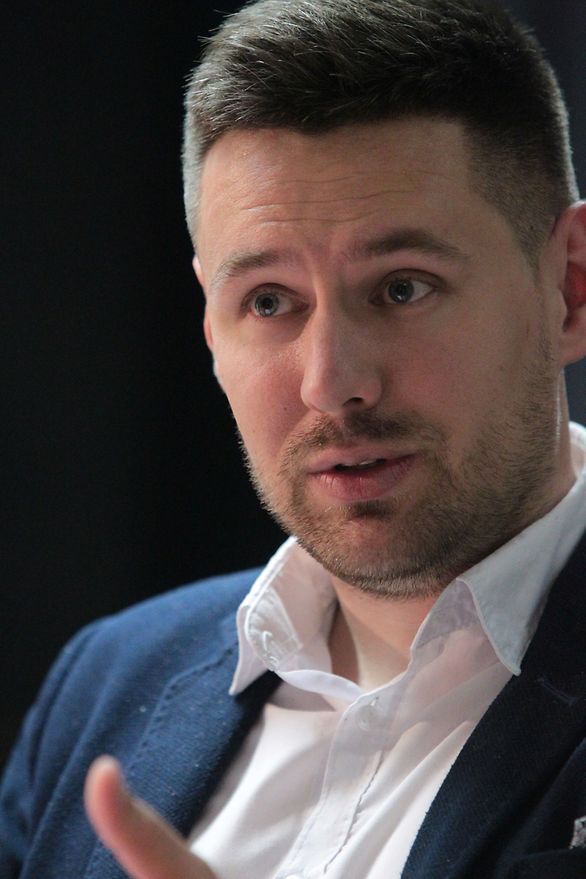 Peter Cséri has been in Luxembourg for three years now and feels very much at home. He didn't know a whole lot about the country before moving here, and quickly came to realise that Luxembourgers don't know a great deal about his country of origin either. "Slovakia is in central Europe, not eastern Europe", he insists. Soon, the idea formed that there was a lot of potential to promote Slovakia in Luxembourg.
Reaching for the stars
There are over 700 Slovak nationals living in Luxembourg, many of them working for EU institutions, in finance and even some students. Slovakia represents the 26th largest trading partner for the Grand Duchy, with imports worth nearly 21 million euros and exports as high as 48 million euros. The main economic sectors involved in these exchanges are the automotive industry and the ICT sector. Both countries reach for the stars through shared ambitions when it comes to the space industry and the logistics sector is promising as well.
The idea to set up the Luxembourg-Slovak Business Club first emerged about a year ago, first and foremost aiming at the promotion of economic relations between the two countries. This mission is pursued in cooperation with both countries' Ministries of Foreign Affairs, the Slovak Embassy in Brussels (also accredited to Luxembourg) and organisations like for example Luxinnovation. The Club however doesn't want to compete with organisations promoting cultural relations, it rather wants to fulfil a complementary role, concentrating on the economic aspect.
The relationship between our countries is more or less limited to the EU level. There's still a lot of potential bilaterally.
The Luxembourg Chamber of Commerce and the Slovak Embassy in Brussels organised a seminar entitled "Opportunities for trade between Luxembourg and Slovakia" on October 10, 2016, which was attended by the Finance Ministers of Slovakia, Peter Kazimir, and Luxembourg, Pierre Gramegna. For Peter Cséri, this only marks the beginning of a deepening relationship between both countries. He doesn't only see the Business Club as a way to promote Slovakia in Luxembourg, but also the other way around.
"Media in Slovakia are very interested in this, because so far the relationship between our countries is more or less limited to the EU level. There's still a lot of potential bilaterally", Mr Cséri considers. "Luxembourg offers a lot of opportunities for Slovak investors, and so does Slovakia for investors from Luxembourg. We use the euro and the region of Bratislava is one of the five strongest growing regions in Europe. A lot of cities in Slovakia are also looking for partner cities. Plus, Slovakia is very interesting for tourists. We have mountains, good service, there are direct flights to Vienna which is only a 35 minute drive from Bratislava, and prices are cheap compared to Luxembourgish standards."