Distillerie Diedenacker brings 25 flavours to new tasting room
Founded in 1862, Distillerie Diedenacker is a family-run business, now in the sixth generation. In July, a new tasting room will open on their premises in Niederdonven. Wort.lu/en spoke with husband and wife team Camille & Mariette Duhr-Merges (C and M, respectively) about their Made in Luxembourg labelled business.

Tell us about your product or service.

M: We make fruit brandy, wine brandy and whisky, and we have 25 flavours.
We try every year to make a new product as well. We use fruits from Luxembourg: if we don't have enough fruits on our own, we buy them locally.

What does the Made in Luxembourg label mean to you?
M: It not only tells people that it is from Luxembourg, but with the label people see it comes from Luxembourg: the fruit, production, the people behind the fruit. It shows them that everything is made in Luxembourg.
The label also opens doors for us, for example through the Chamber of Commerce or through Lët'z go local, to reach a bigger market, people who might not necessarily have known about us before. That includes the foreign community as well: some people might not know there is a Luxembourgish whisky, or know about our family business, but the label helps.
What has been your main advantage and challenge of running a business in Luxembourg?
M: The challenge is to remain competitive and always make a product of good quality and staying at that level. We shouldn't just do something good and then stop because it works: we try to push ourselves to stay competitive.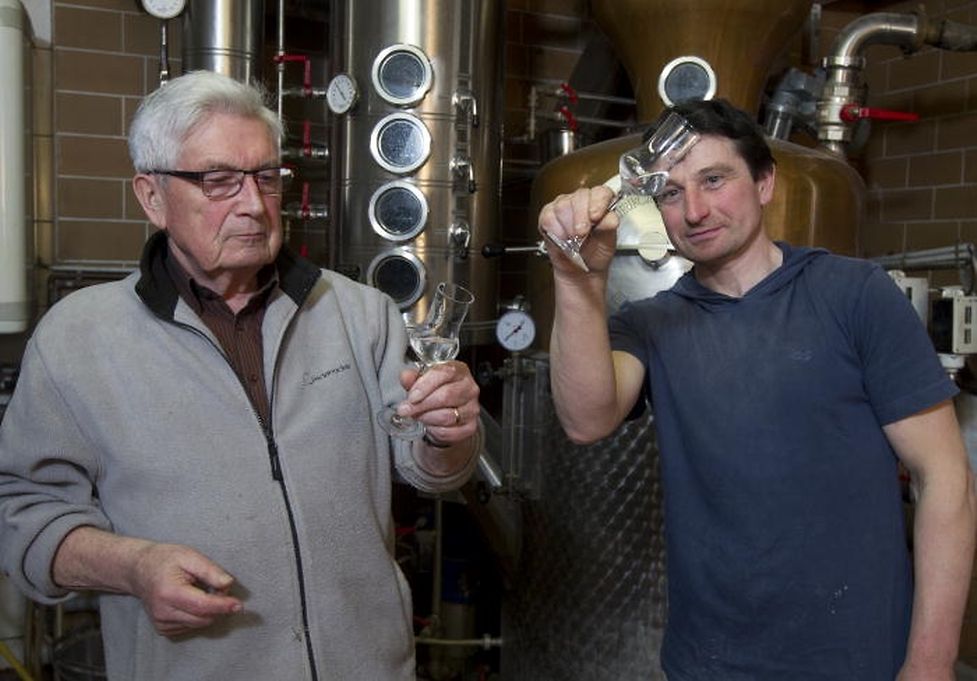 We are in the sixth generation and have a lot of knowledge. My husband learned everything from his father. We work a lot with local fruit producers, so we don't have to travel across the borders. Everything's here. It's also easier for people to get to know you because Luxembourg is small: people here know each other and speak to each other.
C: Luxembourg is a small country, but Made in Luxembourg is a known label which we benefit from. We have three big neighbouring countries, and people like to come here for historical reasons and also because they are interested in the products which we benefit from, of course. 

What's your favourite Made in Luxembourg product or service? 
C: I think immediately about the Moutarderie de Luxembourg. It's a good product, and they make ketchup and mayonnaise now, and you see their products next to Heinz products. It's a bit like having our products next to other high-quality products, from Alsace or Luxembourg, for example, that have a good name. We respect each others' products, but we all have our own style.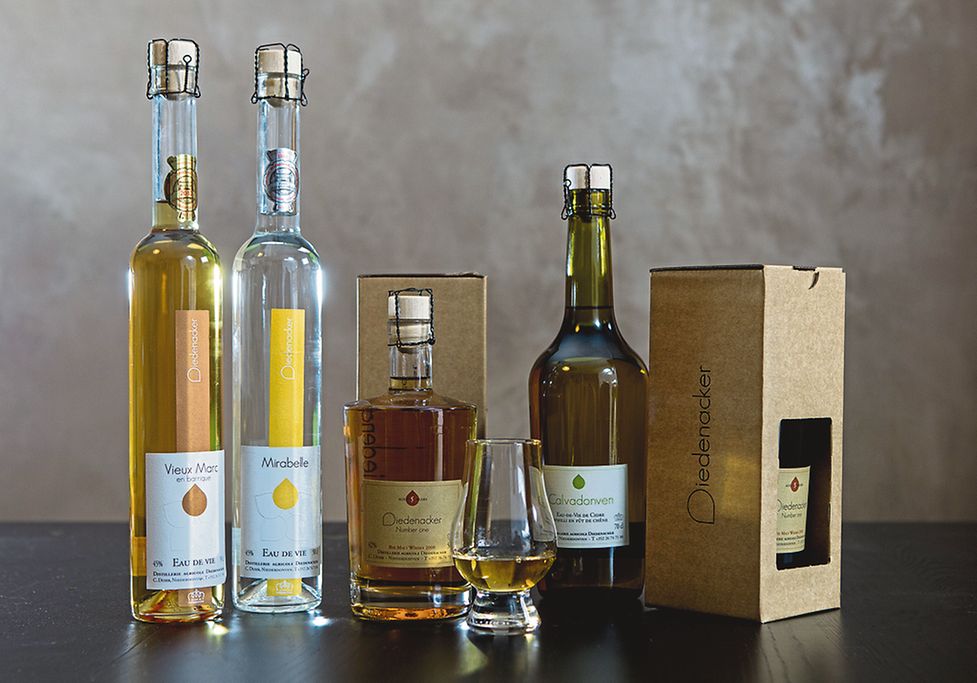 I think it's sometimes unfortunate that we have a lot of people interested in our products from our neighbouring countries, but we don't always get the respect from locals. There is sometimes an impression that buying outside of Luxembourg is better, but there's a high quality here in Luxembourg.
M: But foreigners who live here do really appreciate our products!
What product or service do you think is still missing from Luxembourg? 
M: I think what's missing are just Luxembourg product stores. There are already a couple, but there could be more diversity and be based in places like Clervaux, Vianden and so on. Tourists are looking for these things.
Although we don't get many tourists here, they ask me where they can find Luxembourgish products. In London, Freiburg or Metz, for example, you find local products almost everywhere, whereas here you really have to look for them. And there are many things that are produced here, especially over the last five years.