Luxembourg's blooming great rose history
Luxembourg today is more likely to be known as the "Land of Bankers″ rather than the ″Land of Roses″ but in the 20th Century it was called exactly that as across the world it was celebrated for its rose cultivation, earning it this blooming marvellous title.
Hiding in Limpertsberg is an ambrosial history of  world famous rose cultivation which spans over a century.
Limpertsberg Plateau, which is today home to a charming residential and student area, was once upon a time barren, until two aspiring Luxembourgish gardeners and brothers-in-law – Jean Soupert and Pierre Notting – set out to transform it into a sweet-scented rose wonderland in 1855.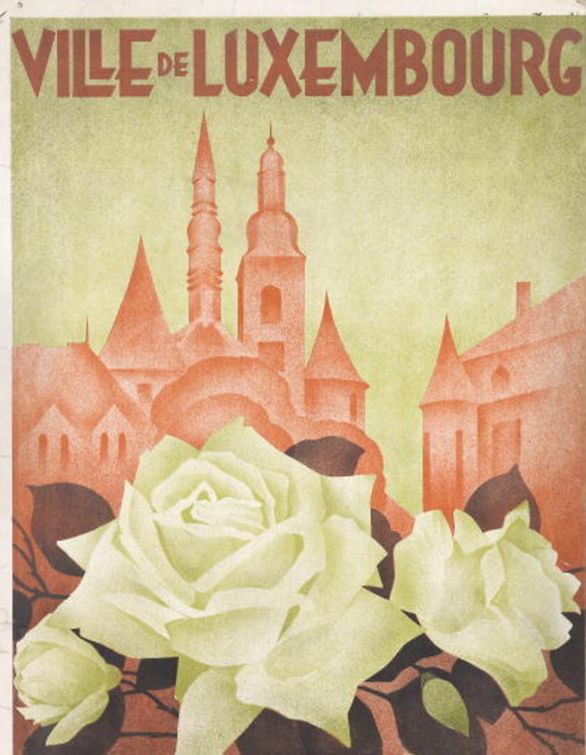 Using their combined expertise in rose cultivation and derivation of new roses, the gardeners created a unique nursery that quickly began to catch the world's gaze. Their mesmerising new creations won international acclaim and attracted wealthy clientele. By 1880 Luxembourg had firmly established itself as a prestigious rose growing centre, with the plateau by then abundant with rose gardens.
World wide audience
The aromas of Luxembourg were soon spread across the world as Limpertsberg became home to three of the biggest rose producing companies, shipping across the world; Soupert & Notting, Ketten Frères and Gemen Bourg.
Many catalogues were produced in numerous languages and beautifully pictured the vast array of roses on offer.
Soon Soupert & Notting became the official suppliers of royalty across the globe with a client base that boasted the likes of the King of the Netherlands, the King of Sweden, the Grand-Ducal court of Luxembourg and the Italian Queen mother, who could choose from over 260 varieties.
A rose scented afternoon
Although there are fewer rose gardens left in Luxembourg today, why not take an aromatic step back in time, on the "RosaLi" walking circuit to spot a few and discover the horticultural heritage of Limpertsberg.
The walk will take you along one of the most beautiful roads in Luxembourg, Rue des Roses, which boasts an eclectic mix of Art Nouveaux houses displaying beautiful rose-filled gardens, one of the few remaining odes to the rose-tinted history.