New residence permit to attract non-EU investors, entrepreneurs and talent
A new law which was voted last month is set to ensure an exclusive residence permit in Luxembourg to high net worth investors, entrepreneurs and talent from outside the European Union.
Due to be published early June, the draft law introduces five new residence permits, putting in place new ways of making Luxembourg attractive.
At an event held by the Indian Business Chamber of Luxembourg on Tuesday evening a panel of speakers explained the draft law.
The key areas concern:
Intra company transfers.
Investor residency permits.
Business continuity plans for non-EU companies.
Non-EU national students in Luxembourg.
Seasonal workers.
The law was adopted on February 8 after the Luxembourg government introduced a dedicated draft law last summer.
'New law will help diversify Luxembourg economy'
Frédéric Scholtus of KPMG said of intra company transfers: "A worker can more easily access the Luxembourg market place. It enables non-EU companies to facilitate the temporary transfer of their executives and experts."
Speaking of the new investors residence permit, which is granted for three years, he said it will encourage and develop investment activities in Luxembourg and diversify the Luxembourg economy.
Some of the conditions include investing at least 500,000 euros in a new company performing commercial, artisanal or industrial activities while committing to hiring at least five employees within the first three years.
Or investing at least 20,000,000 euros as deposit in a Luxembourg financial institution with a time condition of five years.
One of the questions discussed was how does Luxembourg attract wealth, entrepreneurs and talent and some of the key strengths included Luxembourg's inheritance tax, no wealth tax for individuals and an efficient social security system.
Schooling and housing to be discussed
Under the new law a person moving to Luxembourg from outside the EU with the new residence permit would be able to bring his or her spouse and children to the country from day one, unlike the previous system which meant the family could not always move immediately.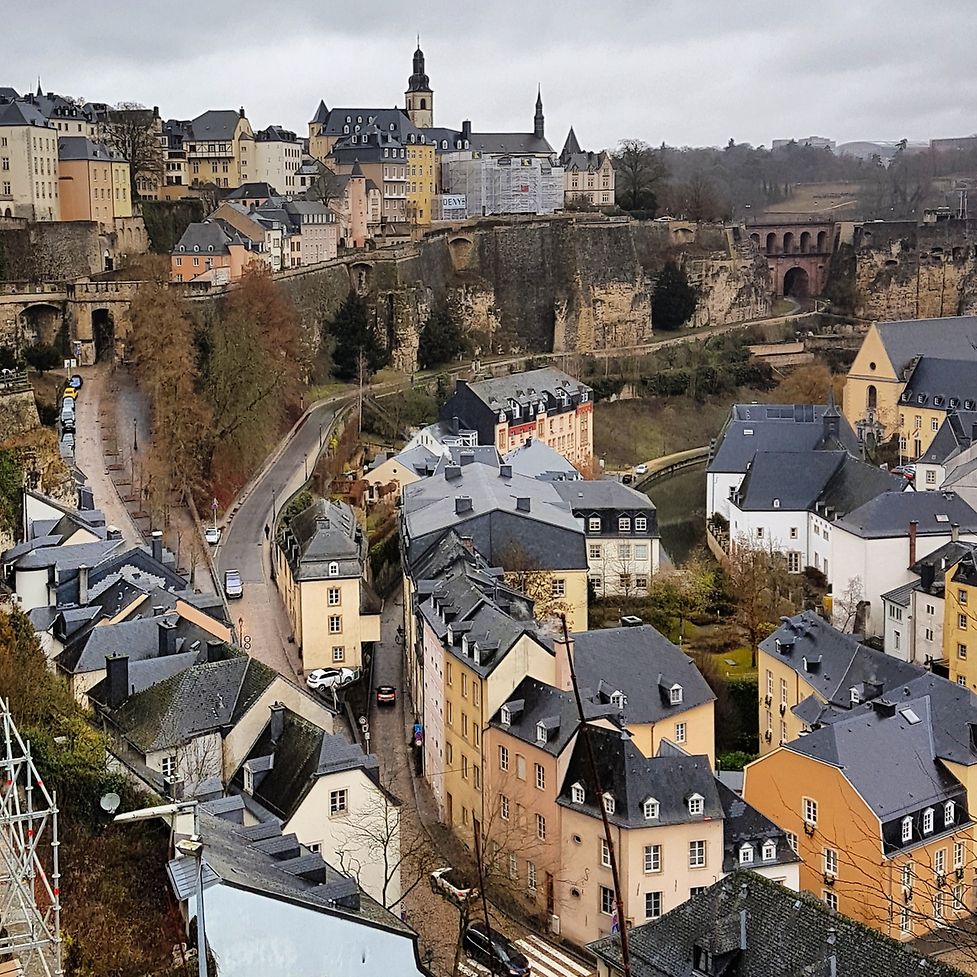 Tax exemption could also be applicable to school fees and housing. But with an increase in people moving to Luxembourg temporarily comes the issue of spaces in international and private schools.
Sylvie Schmit, from European Relocation Services, said: "There's one school opening very shortly in Limpertsberg but I don't think it's going to be enough. A lot of people come for two to three years and that means we start having problems with four to five-year-old children."
While there are enough spaces in primary sections, Ms Schmit said St George's School has 19 four and five-year-olds waiting for a place. The ISL said it had availability in primary school "in general".
Ms Schmit said housing is also a question which will have to be discussed if more people move on a temporary basis.
New permit is a tool to add to country's attractiveness
With the new law non-EU students will no longer need to leave the EU between the end of their studies and starting work, but can enter employment directly.
The ADEM will also be working with new investors and entrepreneurs and will aim to make recruiting easier for them.
"Investors know that we are there and we want to help new companies stay and grow in Luxembourg," Laurent Peusch from ADEM said.
Bénédicte Souy, from Moving People to Luxembourg, added: "The new residence permit is a tool to contribute to the attractiveness of Luxembourg."
The panel included Bénédicte Souy of Moving People to Luxembourg, Frédéric Scholtus of KPMG, Sylvie Schmit of European Relocation Services, Laurent Peusch of ADEM and Vincent Petit from KBL.