LuxLeaks whistleblowers get reduced sentences on appeal
A Luxembourg court on Wednesday gave reduced sentences on appeal to two "Luxleaks" whistleblowers convicted of leaking thousands of documents that revealed tax breaks for multinational firms.
Former PricewaterhouseCoopers employee Antoine Deltour, 31, received a six month suspended sentence with a 1,500-euro fine, instead of the 12-month jail term given at the original trial last June.
His colleague Raphael Halet, 40, received a 1,000-euro fine instead of a nine-month prison sentence.
Both were ordered to pay a symbolic sum of one euro each to PricewaterhouseCoopers.
Investigative reporter Edouard Perrin, who used the thousands of pages of documents to produce two reports for French public television in 2012 and 2013, had his acquittal at the earlier trial confirmed.
The LuxLeaks so-called 'scandal' erupted in 2014 and sparked a major global push against generous deals handed to multinationals, which grew even stronger with new revelations such as the Panama Papers and Football Leaks.
The blockbuster leak revealed the huge tax breaks that tiny EU nation Luxembourg offered international firms including Apple, IKEA and Pepsi, at a time when Jean-Claude Juncker, now head of the European Commission, was prime minister.
The revelations ended up prompting the EU to take urgent steps to stop global firms avoiding tax in Europe, including anti-trust inquiries into firms like Apple, McDonald's and Amazon.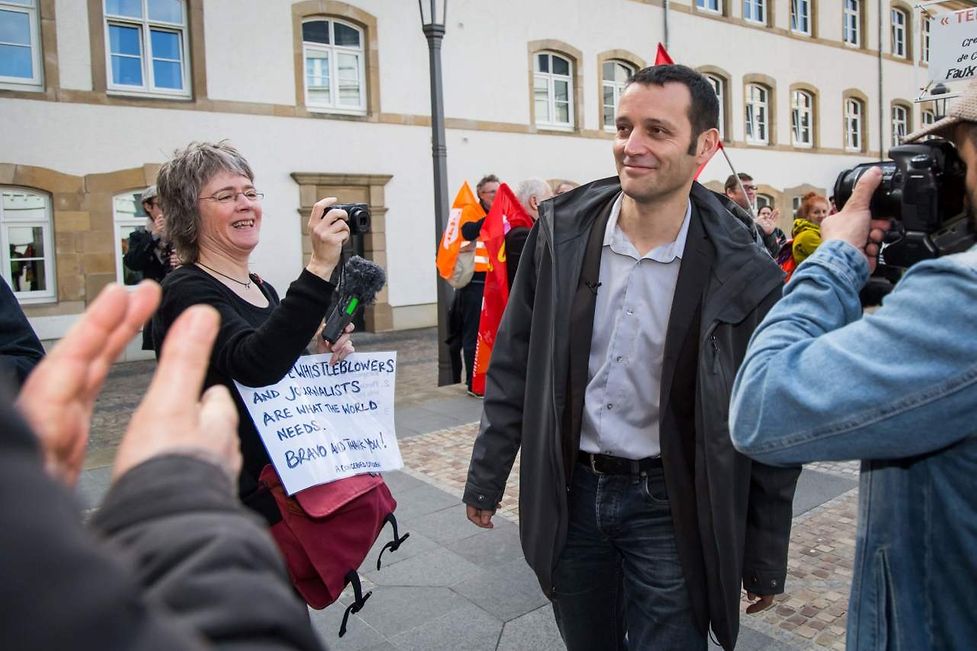 'A good thing'
The scandal also pressured Luxembourg into accepting a new law that requires EU member states to share tax deal information with its bloc partners.
Several NGOs had demonstrated at the opening of the appeal proceedings and Green MEPs have also called for a change in EU regulations to protect whistleblowers in the workplace.
Luxembourg prosecutors had themselves recommended the reduced sentences following an appeal by the convicted men.
EU Competition commissioner Margrethe Vestager appeared to back the whistleblowers in comments earlier this week.
"I think it was a good thing (the leaks)," she told a news conference in Brussels.
"I think it is important when people tell if they find that something is not the way it should be. Then authorities, law enforcers, can do their job and do that in a better way," she added.
"I think that a lot of people actually have benefitted from them telling what they knew."
Deltour and Halet had originally faced a maximum penalty of 10 years on charges which included stealing documents, revealing business secrets and violation of professional secrets.
Сохранить