EIB to help Luxembourg generate financing for asteroid-mining firms
Luxembourg has taken another step in its quest to become a world leader in the exploration and exploitation of space resources, including the mining of rare minerals on the moon, or even a passing asteroid.
The European Investment Bank (EIB) announced Friday that it will advise Luxembourg's government on the possible financial instruments available to private companies working within the so-called SpaceResources.lu initiative.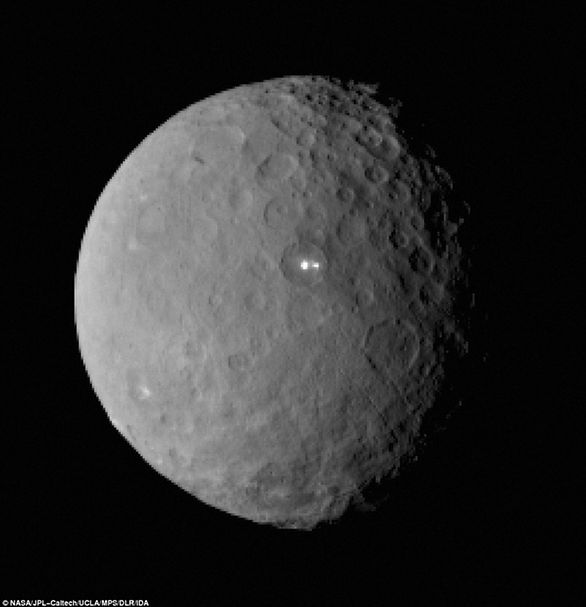 The initiative aims to increase the commercial use of resources gathered from "celestial bodies", with the Luxembourg government making direct investments in local companies active in advanced space technology.
Under the terms of today's agreement, the EIB's Innovation Finance Advisory Division is to give Luxembourg's Ministry of the Economy advice on improving these private companies' access to finance.
Étienne Schneider, Luxembourg's Minister of the Economy, said the agreement would help diversify the country's economy by giving the government the "best possible understanding" of the financial instruments available.
Pim van Ballekom, EIB Vice-President, had high praise for the SpaceResources.lu initiative, adding that Luxembourg was "again playing to its strengths" with such an "agile and mission-oriented" investment strategy.
"Our advisory services will draw on the EIB's technical and financial expertise," he said, "and I hope that, in due course, the EIB Group will have the opportunity to invest in these new space technology companies using its wide array of financial products, notably under InnovFin and the European Fund for Strategic Investments."
Today's agreement, which will run through the European Investment Advisory Hub, is part of the Investment Plan for Europe.
In February of last year, Luxembourg, drawing on its expertise in commercial satellite communications, announced its intention to build a formal legal framework – in full compliance with international law – to ensure the rights of private companies working in space.
In May 2016, Luxembourg joined forces with US-based Deep Space Industries (DSI), with the Grand Duchy partly funding the company's plans to mine asteroids using "nano" spaceships.
Less than a month later, the Government signed a Memorandum of Understanding with the aptly named Planetary Resources, also based in the US.