Award winning Luxembourg film returns to home soil
For Luxembourg born and bred director Laurent Prim, "Morgue" is his first serious narrative film. The short focuses on just one encounter, an intense consideration of a parents worst nightmare: in the midst of divorce, Max and Anna are reunited in order to identify the body of their long since missing daughter.
After a run of successful international film festivals, winning "Best Narrative Short and "Best Leading Actress" at San Antonio Festival 2016 as well as featuring in places as far-flung as Shanghai, the film now returns to the national screen.
"I had to address this dramatic genre at some point in my career, to prove to myself and others that I could" Laurent explains. Not usually one to focus on the throes of family drama, the film emerged from a background of frustration, following two rejections by the Luxembourg Film Fund. "The project was borne in a night of self-doubt, accompanied by a bottle of wine" Laurent laughs.
The project was borne in a night of self-doubt, accompanied by a bottle of wine
Produced on a minimal budget, various cultural outlets financially supported Laurent, specifically local creative platform Feierblumm, a company dedicated to backing burgeoning cinematic creators.
When we discussed the current situation of film in Luxembourg, Laurent noted that what the field misses most is courage. Why? While the sphere of film is definitely expanding, it's crucial to work towards a film industry that is self-sufficient. This means moving away from projects that consistently put prestige ahead of popularity, and towards reaching out to the broader public.
Laurent extends his ideology: "Without Film Fund Luxembourg, the industry would likely crumble. Films need to tell a story, they need to connect to a wider audience. Producers and directors should respect their spectators and not place themselves above them. We have a responsibility towards our audience and that is not to bore them, especially when they give up their time and money to sit in a dark room with a load of strangers".
Refusing to prescribe meaning to his films, Laurent similarly dismisses the notion of burdening his work with an overly heavy political or social agenda. "Watching a film is a personal and subjective experience. Who am I to tell you what to read into any film? My own reasons and meanings should be irrelevant towards your own appreciation of any given work."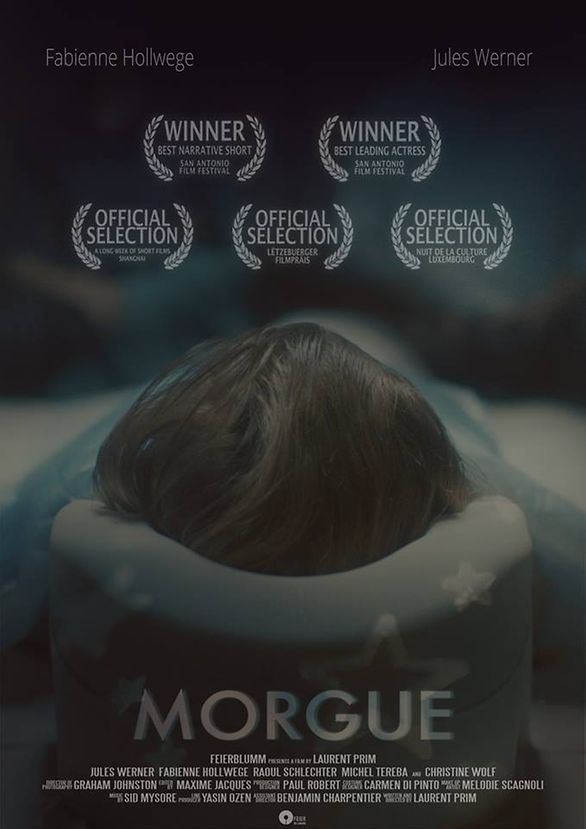 Unlike some of his contemporaries, he isn't set on conserving national roots in his work: "Luxembourg is a part of me, but it's one of many. I don't consider myself a champion of the Luxembourgish language or environment, and find the fascination with national identity rather disconcerting". The creative process should be opening doors, rather than maintaining borders.
Aside from his outlook regarding the role of film, it's the actual process of filmmaking that bears the most meaning to Laurent. "I was lucky enough to work with amazing people for my first film, talented people who sacrificed their time and experience to accompany me in my first step".
"In the end, it's all about the human relationships and interaction. Positive experiences with great people make it worth persevering in a tough field. If you manage to touch someone and change lives in the process, fantastic. However, having a message shouldn't be the be-all and end-all of artistic creation. When a film only has a "higher purpose" to focus on, it loses the moments in between. And it's for these "moments in between" for which we cannot always find words, that film is made for. For the things that can't be said, or written."
"Morgue" will be screening at de Gudde Wëllen on Saturday, February 11, at 7:30pm.

The film is performed in Luxembourgish with English subtitles.