A Review of Queen Esther Marrow's "The Harlem Gospel Singers Show" Good-Bye Tour
Queen Esther Marrow has been singing professionally for over fifty years, after having been discovered by Duke Ellington, who made her a featured performer in his first "Sacred Concert" world tour in 1965. In the 1960s she was in the US Civil Rights movement, performing in Dr. Martin Luther King Jr.'s crusades.
For decades she worked with musical legends including Lena Horne, Ella Fitzgerald, B.B. King, Ray Charles, Theloneus Monk, (recent Nobel Laureate) Bob Dylan, and her idol Mahalia Jackson, as well as forging a successful career in musical theatre, film and television.
In 1992 she formed the Harlem Gospel Singers to share the Good News of gospel music with the world. The Singers' subsequent European concerts have been a huge success.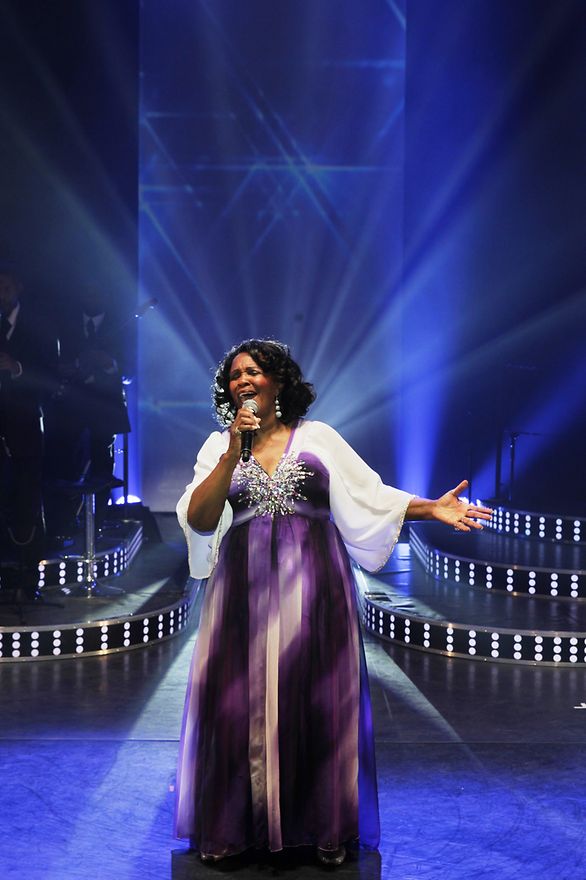 On New Year's Eve, the Good News arrived in Luxembourg at the Grand Théâtre for a stop on their farewell tour.
And my-oh-my, did the stately hall swing and rock.
Faith and joy in glorious song
Gospel music, with its gloriously powerful vocals, is of course rooted in a deep Christian faith, but its long popular and commercial appeal is no doubt due to its unwavering joy and messages of hope—one that any lover of music, regardless of religion or lack of it, cannot help but enjoy.
Queen Esther and the Harlem Gospel Singers bring it to life with an evening of non-stop artistry and fun. From harmonies that never fail to induce shivers from their sheer beauty, to solos from every one of the extraordinary six-member Singers that shake the roof, the concert was a spectacular celebration of cheer, a perfect way to close out one year and welcome another.
Outstanding solos, profound musical chemistry
Queen Esther reigned over the evening, but shared the stage with her Singers with the easy camaraderie of old friends and artists who clearly relish working together. The Singers—Keesha Gumbs, Deaun Parker, Jahlisa Norton, Rodney Archie, Keith Branch and Marvin Lowe—are each outstanding as soloists but also blend as a group with profound musical chemistry.
The band features blues great Stew Cutler, who has a couple of wonderful guitar solos (including a terrific salute to Prince), as well as Emanuel Gatewood, Jim Pryor, Leroy Thompson and Marquis Jemale Sayles. The saxophonist (unspecified in the programme) also shines in his solos. They are led by the incomparable Anthony G. Evans, the Music Director, a volcano of personality and humour—and a virtuoso at the keyboard.
Every number was a delight, but a few moments stuck out for me: Queen Esther and Evans leading the Singers in "Amazing Grace", Evans and the Singers' rollicking "Sit Down, You're Rocking the Boat", Lowe's beautiful rendition of "Make Them Hear You", Archie's solo in "Buildin' Me a Home", and the medley of favourites from the Singers' and Queen Esther's history.
And of course Queen Esther herself, whose remarkable voice remains pure and strong.
Keeping hope alive and bringing joy
The show was interspersed with some slides from her career and she addressed the audience directly, sharing about the joys of performing and the work she's done, as well as exhorting us not to despair or give up hope in an era in which she sees an effort to roll back the gains of freedom and civil rights around the world.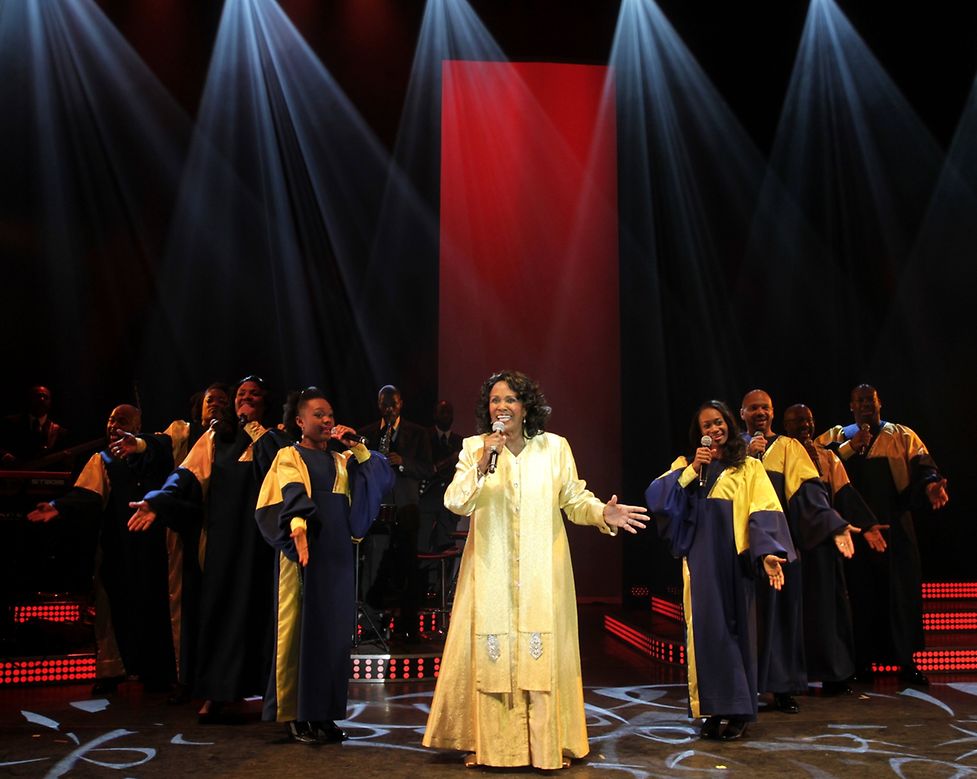 Borrowing from Barack Obama, in her own urging to "Keep Hope Alive", she also thanked us for our time, noting that we may not hear her here again. She said to the full house, "You've changed how I see the world. I hope I've brought some joy to you."
Fret not, Queen Esther. You most certainly have.
When and Where:
Queen Esther Marrow's "The Harlem Gospel Singers Show" Good-Bye Tour continues at the Grand Théâtre, January 1, at 5pm.