Trump's Republican base still on his side
Though Donald Trump's first week in office has ignited nationwide protests and condemnation from elected officials at home and abroad, the Republican's initial moves have left one group all smiles.
The conservative base that launched the new US president to his shock November victory has by and large voiced satisfaction with Trump's bold executive actions — including his controversial decree that closed United States borders to refugees and barred entry to travellers from seven Muslim-majority countries.
"I couldn't be happier," said Josette White, a 44-year-old owner of an online crafting business from West Virginia. "He's doing exactly what he said he was going to do."
"Except for convicting Hillary, but I understand that," she added, referring to Trump's Democratic former rival.
Most politicians promise, promise, promise
Last May, White waited in line more than six hours to attend one of the billionaire's campaign rallies. And she remains convinced that the CEO-turned-commander-in-chief will change business as usual in Washington.
"Most politicians promise, promise, promise," said the Republican voter, whose father and grandfather worked in coal mines.
"But right now, he's still speaking to the working men."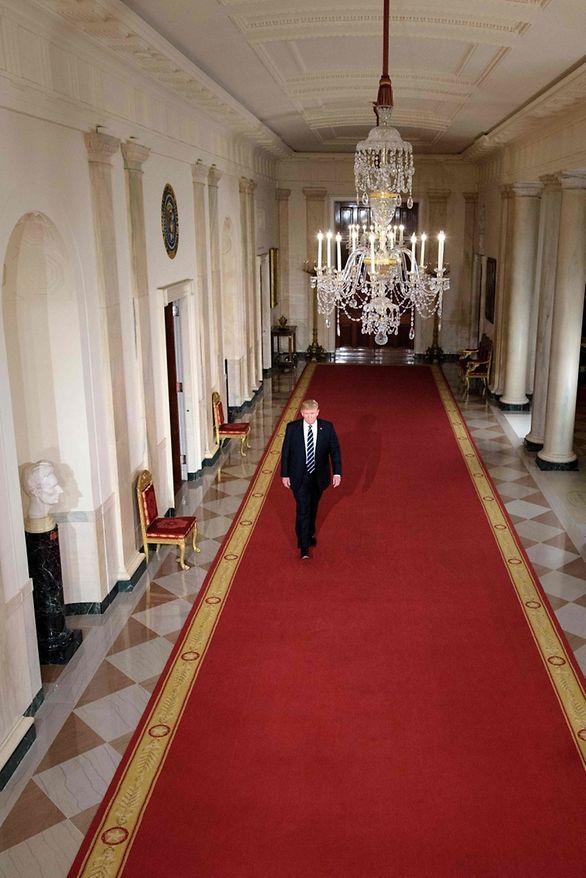 Interviews with several voters across the nation back up what polls indicate: more than 80 percent of Republicans approve of Trump's initial presidential performance, according to a recent Quinnipiac poll.
Nearly three-quarters of Republicans said they believe it is "strongly" or "somewhat" necessary to ban those from Muslim-majority countries to prevent terrorism, showed a Reuters/Ipsos poll. Just 19 percent of Democrats agreed.
Other studies also indicate a stark division among US voters: Republicans support the president, and Democrats roundly reject him.
"We need to keep our country safe, whatever it takes," said Milan Davich, a 66-year-old Pennsylvanian who considers himself a political independent.
They'll protest every damn thing he does for the next four years
For Davich, that includes Trump's order to build a wall on the US-Mexico border: "they should electrify the damn thing, and put machine guns and barbed wire on top of it."
And when it comes to the hundreds of thousands of people who have taken to the streets in outcry over the new president's policies, Davich has little patience.
"They'll protest every damn thing he does for the next four years."