The temporary blue bridge used while 'Pont Adolphe' was being built is now being dismantled.
After being in use since April 2014 it is now time to take the 'Blo Bréck' apart and return it to the manufacturer.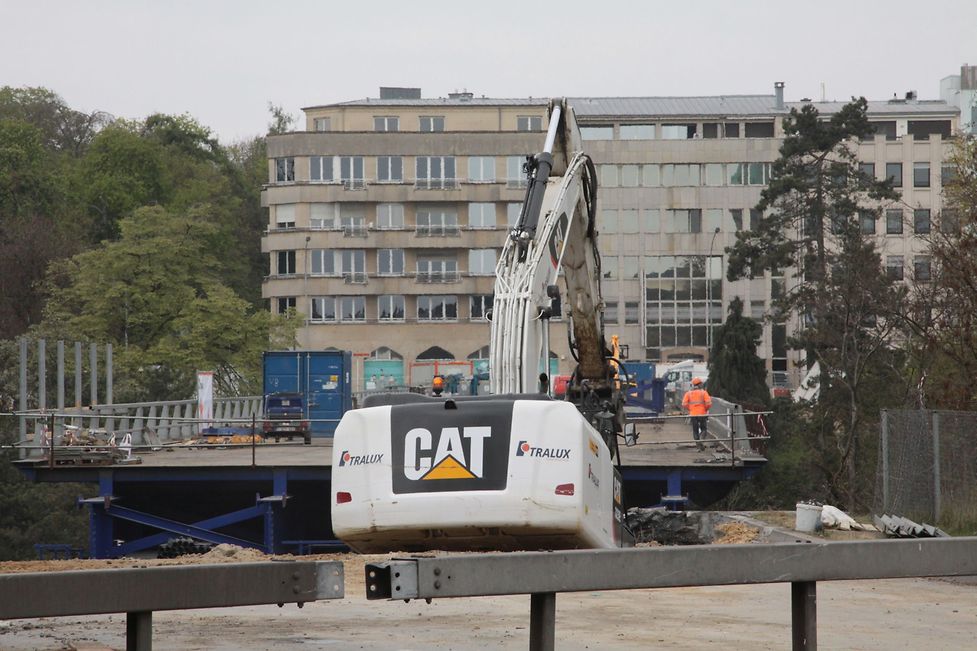 The first section of the bridge, near Boulevard de la Pétrusse, has already been removed and further sections are due to be dismantled in two-week phases.
By July the 'Blo Bréck' will be gone and only the newly-renovated 'Pont Adolphe' will remain in that part of the city.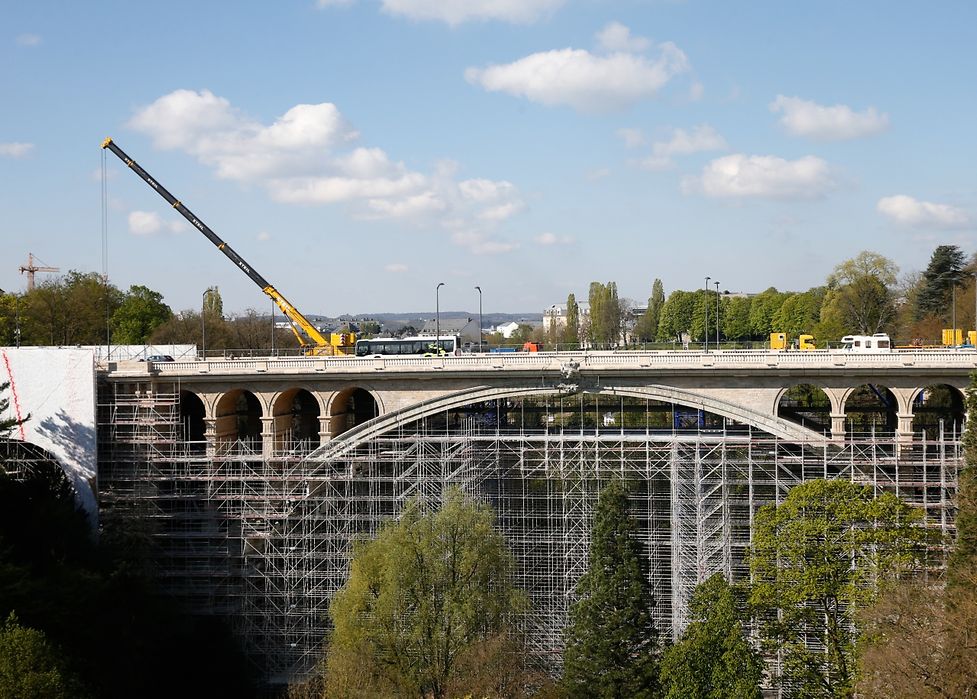 'Pont Adolphe' reopened on March 31 but work is yet to be completed, with the remaining tram tracks due to be installed in June.