EU leaders critical of Trump, ink new migrant deal
European Union leaders agreed a plan to curb mass migration from Libya at a special summit in Malta Friday that was overshadowed by the challenges of Donald Trump and Brexit.
Faced with a likely surge in migrants this spring, the 28 leaders backed steps including helping the Libyan coastguard to stop boats to Italy and setting up temporary camps in the north African state.
But they also discussed the future of the bloc without Prime Minister Theresa May, at a turning point with Britain set to leave, and an increasingly difficult geopolitical situation with the new US administration.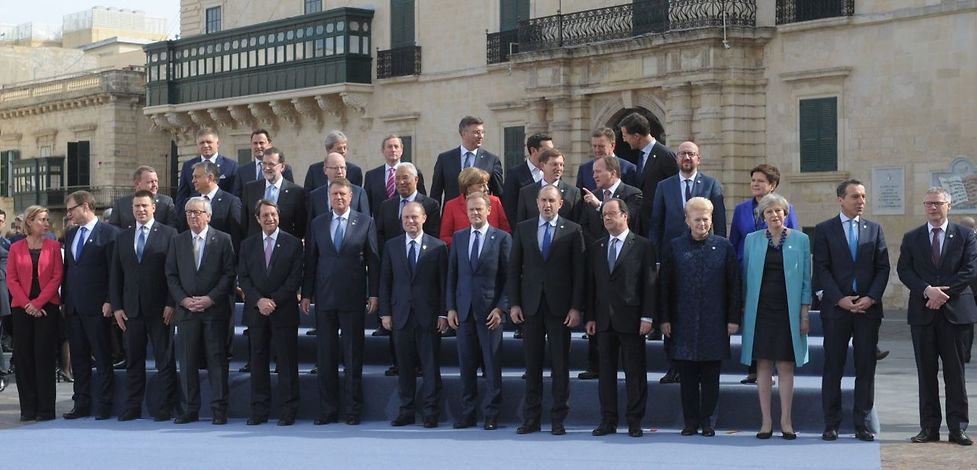 French President Francois Hollande lashed out at Trump, who has predicted that other countries will follow Britain out of the EU and branded the transatlantic NATO military alliance obsolete.
"It is unacceptable that there should be, through a certain number of statements by the president of the United States, pressure on what Europe should or should not be," Hollande said as he arrived at the summit.
German Chancellor Angela Merkel meanwhile said Europe "has its destiny in its own hands" as it deals with a US administration that seems ambivalent to Europe and NATO.
Key issue migration
The key issue for Europe on Friday was tackling the Libyan migration route, having already largely shut the route Syrian refugees have taken to Greece over the Aegean, thanks to a controversial deal with Turkey.
As the EU leaders boarded a luxury yacht to cross Malta's historic harbour to their lunch venue, rescue ships off Libya saved hundreds more people including babies from rickety boats. "It's an absolute nightmare in the Med right now," said the charity Doctors Without Borders (MSF).
The leaders signed off on a new strategy to "break the business model" of traffickers who helped 181,000 mainly African economic migrants enter the EU via Libya and Italy last year.